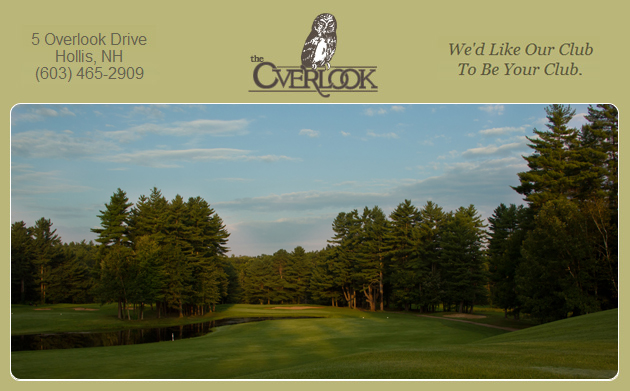 The Overlook Golf Club
5 Overlook Drive
Hollis, NH 3049
(603) 465-2909
http://www.overlookgolfclub...
Golf Pro
Looking for Partners
Golf Invite
Invite a friend to golf at The Overlook Golf Club
Photos
Visit web site
The Overlook Golf Club - Course Updates

The Overlook Golf Club

Become a Overlook Owl Card Holder

Learn about our new Owl Rewards Program where you can get $100-$250 of value when you purchase!

Posted over 2 years ago
Location
Weather
Cybergolf News
Games

Take the Quiz: Which Pro Golfer Are You?
Trivia
Golf Poll
Is the Tiger - Phil era over?