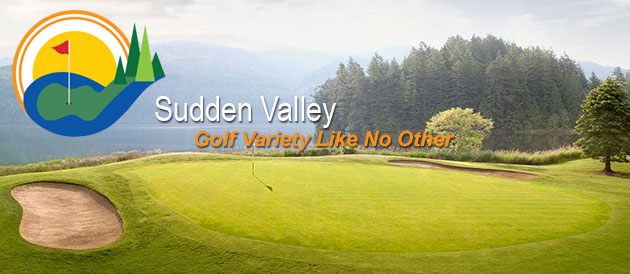 Sudden Valley G&CC
4 Clubhouse Circle
Bellingham, WA 98229
(360) 734-6435
http://www.suddenvalleygolf...
Golf Pro
Looking for Partners
Golf Invite
Invite a friend to golf at Sudden Valley G&CC
Photos
Visit web site
Golf Course Specials
Thank You Coupon
Pristine Greens Through October 6th!!
Sudden Valley G&CC - Course Updates

Sudden Valley G&CC

Welcome to our new website!

Check it out.

Posted over 3 years ago
Location
Weather
Cybergolf News
Games

Take the Quiz: Which Pro Golfer Are You?
Trivia
Golf Poll
Is the Tiger - Phil era over?