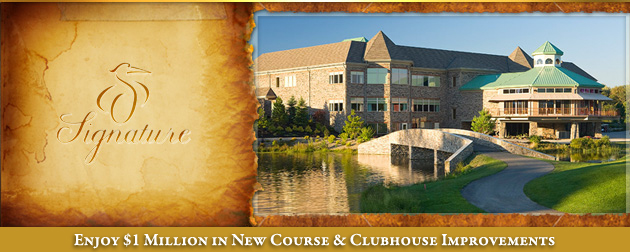 Signature of Solon
39000 Signature Drive
Solon, OH 44139
(440) 498-8888
http://www.signatureofsolon...
Golf Pro
Looking for Partners
Golf Invite
Invite a friend to golf at Signature of Solon
Photos
Visit web site
Signature of Solon - Course Updates

Signature of Solon

Saturday, April 12th

The Golf Staff is pleased to announce that the driving range will open at 8:00AM and the 1st Tee will open at 8:30AM. Call now or visit the 'Member Tee Times' link to reserve your spot!

Posted 9 days ago
Location
Weather
Cybergolf News
Games

Take the Quiz: Which Pro Golfer Are You?
Trivia
Golf Poll
Is the Tiger - Phil era over?