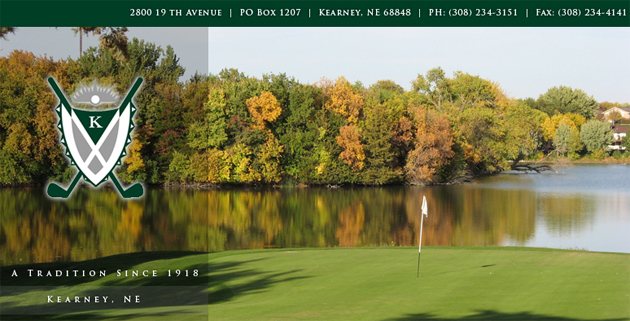 Kearney Country Club
2800 19th Avenue - PO Box 1207
Kearney, NE 68848
(308) 234-3151
http://www.kearneycountrycl...
Golf Pro
Looking for Partners
Golf Invite
Invite a friend to golf at Kearney Country Club
Photos
Visit web site
Kearney Country Club - Course Updates

Kearney Country Club

Husker & Loper Football is BACK!!

Watch the huskers play out at the club, and get drink specials and food! Bring your friends!

Posted 11 days ago

Kearney Country Club

Update your EMAIL Address to get weekly info about KCC Events!

Click under "The Club" and then click update email address to make sure we are getting all of KCC's weekly info to you about club events and happenings!

Posted 5 months ago
Location
Weather
Cybergolf News
Games

Take the Quiz: Which Pro Golfer Are You?
Trivia
Golf Poll
Is the Tiger - Phil era over?