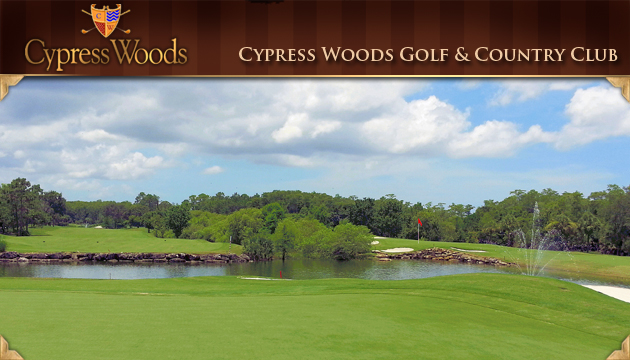 Cypress Woods G&CC
3525 Northbrooke Drive
Naples , FL 34119
(239) 253-3392
http://www.cypresswoodsgolf...
Golf Pro
Looking for Partners
Golf Invite
Invite a friend to golf at Cypress Woods G&CC
Photos
Visit web site
Cypress Woods G&CC - Course Updates

Cypress Woods G&CC

Updated Member Photo Album

Members, be sure to visit the "Member Photo Album" for photos of our recent Memorial Day Golf Outing!

Posted about 1 year ago
Location
Weather
Cybergolf News
Games

Take the Quiz: Which Pro Golfer Are You?
Trivia
Golf Poll
Is the Tiger - Phil era over?