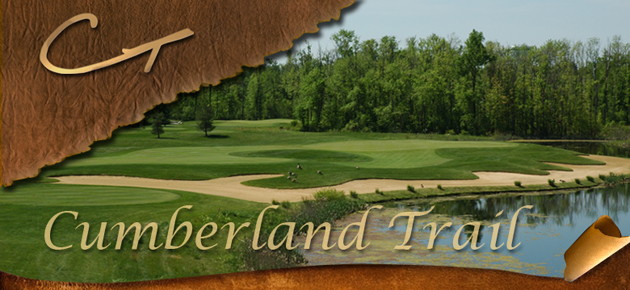 Cumberland Trail Golf Club
8244 Columbia Rd. SW
Pataskala, OH 43062
(740) 964-9336
http://www.cumberlandtrailg...
Golf Pro
Looking for Partners
Golf Invite
Invite a friend to golf at Cumberland Trail Golf Club
Photos
Visit web site
Tee Times
Book a Tee Time Today
Cumberland Trail Golf Club - Course Updates
Cumberland Trail Golf Club

Member-Member Results

Thank you to all Members that played in this year's Member-Member on Saturday, May 11th. Congrats to the team of John Bentley and Mark Reed for winning the event with a score of Net 58.75!

Posted 5 days ago
Cumberland Trail Golf Club

2013 Membership Info NOW AVAILABLE!

To view our unbeatable membership pricing for 2013, go under the Memberships Tab and view "Memberships Pricing and Info"

Posted 8 months ago
Location
Weather
CBS Video
Cybergolf News
Games

Take the Quiz: Which Pro Golfer Are You?
Trivia
Golf Poll
Is the Tiger - Phil era over?