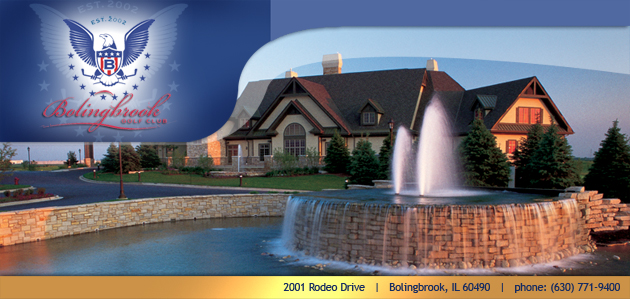 Bolingbrook Golf Club
2001 Rodeo Drive
Bolingbrook, IL 60490
(630) 771-9400
http://www.bolingbrookgolfc...
Golf Pro
Looking for Partners
Golf Invite
Invite a friend to golf at Bolingbrook Golf Club
Photos
Visit web site
Bolingbrook Golf Club - Course Updates

Bolingbrook Golf Club
Looking for a place to have
a holiday party or work function?
Let Bolingbrook Golf Course
host your next event Contact
jbrodsky@bolinbrookgolfclub.com
630-771-9400 ext. 4012
Posted 11 months ago
Location
Weather
Cybergolf News
Games

Take the Quiz: Which Pro Golfer Are You?
Trivia
Golf Poll
Is the Tiger - Phil era over?